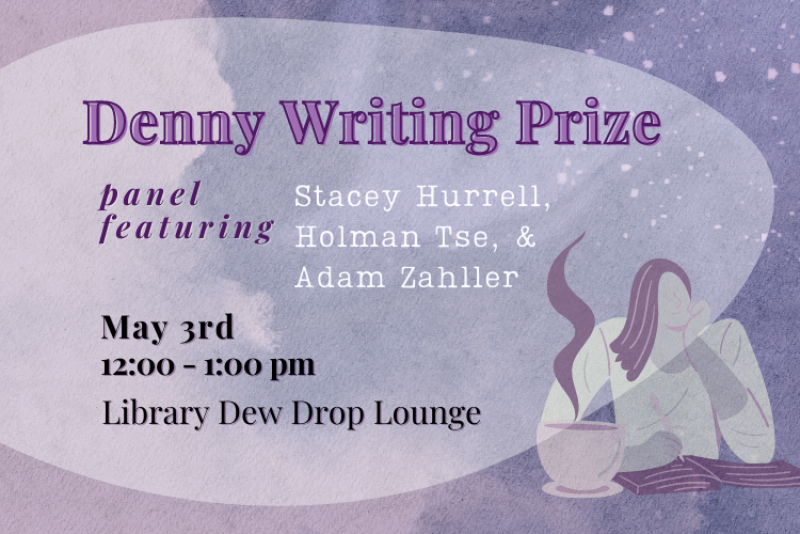 How Do Writers Write?
Please join us Wednesday, May 3rd, from 12-1pm in the Dew Drop Area of the Library (CDC, 1st Floor) for a conversation with St. Kate's Denny Prize award-winning writers. Stacey Hurrell (Nursing), Holman Tse (English), and Adam Zahller (Facilities) will talk about the process they go through when they write, the struggles and victories they have in the writing process, as well as what they try to accomplish – what questions, puzzles, issues, and other concerns they try to address in their work and their approach to writing. Please join us to hear from these successful writers as they discuss their work and answer audience questions.
Snacks and drinks will be provided!