A One Read for Social Justice Initiative
What is a One Read?
A "One Read" is an event where everyone in a particular community reads the same book and comes together to discuss it. Think of it like a giant book club. Often in addition to a shared reading, there are a series of events that give context and relate to the book's theme.
"People can go for days at a time not talking to anyone outside their immediate family. There are precious few opportunities for people of different ethnic background, economic levels or ages to sit down together and discuss ideas that are important to them this project provides that opportunity." — Nancy Pearl, Director, Washington Center for the Book
"The idea is that the city that opens the same book closes it in greater harmony." — Mary McGrory, The Washington Post, March 17, 2002
What book are we reading?
Dear America: Notes of an Undocumented Citizen by Jose Antonio Vargas
"This is not a book about the politics of immigration. This book––at its core––is not about immigration at all. This book is about homelessness, not in a traditional sense, but in the unsettled, unmoored psychological state that undocumented immigrants like myself find ourselves in. This book is about lying and being forced to lie to get by; about passing as an American and as a contributing citizen; about families, keeping them together, and having to make new ones when you can't. This book is about constantly hiding from the government and, in the process, hiding from ourselves. This book is about what it means to not have a home.
"After 25 years of living illegally in a country that does not consider me one of its own, this book is the closest thing I have to freedom." — Jose Antonio Vargas, from Dear America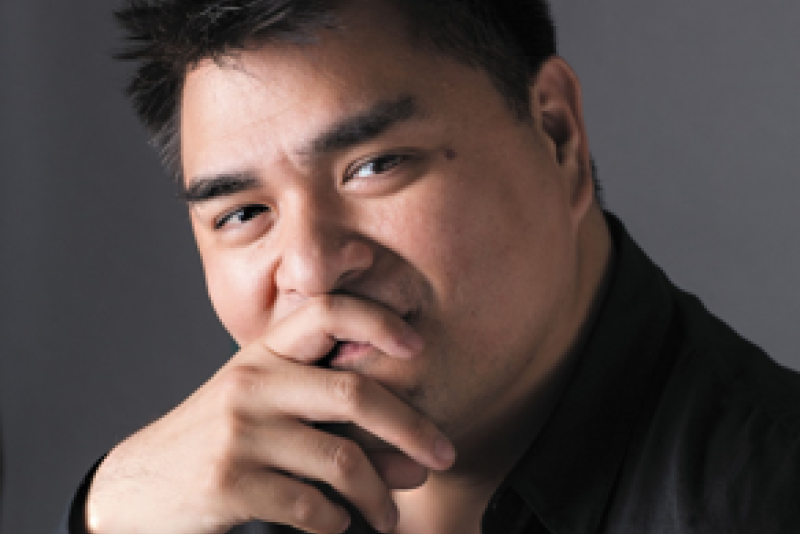 Where can I get a copy of Dear America?
Access the book in the library, win a copy, or purchase one:
Attend an affiliated event below for a chance to win a copy
Purchase a copy from the St. Kate's Bookstore or one of Minnesota's many independent book sellers
How do I participate?
There are many things we encourage you to do:
Read the book
Come to an event (see below)
Plan your own event/discussion/response to the book
Integrate the book into your course
Learn more about the often untold history behind Dear America, discover readalikes and more on our Dear America One Read Resource Guide
2019-2020 Event Series
Join us for any of these events
Thursday, March 26
6:30pm
Jose Vargas Talk
Minneapolis Institute of Art
Sunday, March 8
2-4pm
Starting Down the Tiger: Stories of Hmong American Women
An International Women's Day Event
Rauenhorst Ballroom
Friday, March 6
12-1:30pm
Green Card Voices Reading & Exhibit Kick-off
St. Kate's Library
St. Paul Campus
March 1-March 31
Green Card Voices Exhibit
St. Kate's Library
St. Paul Campus
Wednesday, February 19
4-6pm
Reclaiming the Immigration Narrative
Immigration Policy & Justice in Action
Student Org Center, CdC
Wednesday, November 20
12-1:30pm
Where do I come from (and does it matter)?
A WOST & CRST Bag Lunch with Anika Fajardo
Abigail Quigley McCarthy Center for Women
Tuesday, November 12
7:30-8:30am
Monthly Action Prayer Vigil
Hosted by the CSJ Immigration Working Group
Bishop Henry Whipple Federal Building
Wednesday, November 6
7-8:30pm
Americans first, Immigrants Last: A History of Xenophobia in the U.S.
A Core Convocation with Dr. Erika Lee
Rauenhorst Ballroom
Oct 7-Oct 31
Books for Border Kids Book Drive
Sponsored by the St. Kate's Chapter of PLG
Donate your gently used books to benefit youth at the border
Donation boxes in the library and by the Info Desk
Wednesday, October 16
7-9:30pm
Film screening of Documented
The Pulse
Wednesday, August 14
Lunchtime Discussion of Dear America
Led by Daniel Williams (Sociology & Critical Studies of Race & Ethnicity)
Wednesday, July 17
Lunchtime Discussion of Dear America
Led by Susan Bosher (English & ESL)
Wednesday, June 19
Lunchtime Discussion of Dear America
Led by Martha Phillips (Biology & Core) & Rachel Neiwert (History & Core)